Annual Support Campaign

When times are tough, the Y is here.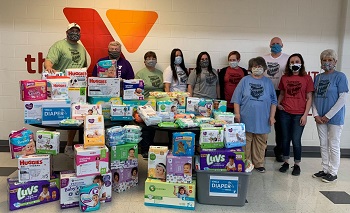 When our nation experienced a once-in-a-lifetime crisis, the Champaign Family YMCA rose to the challenge. When our building was forced to close, the Y didn't shut down - we pivoted to meet the emerging needs of our community by providing critical childcare to essential workers, meals to those most in need, diaper and blood drives, check-in calls to our community's seniors, and more. And when we were given the go-ahead to re-open, our Y was prepared and ready to offer our members and the entire community with resources and activities that fostered a much-needed sense of wholeness and normalcy:
We adapted our fitness offerings to meet the State's Responsible Restart guidelines, taking classes outside where possible and implementing health and safety procedures in the fitness center
We offered the only recreational sports leagues in the area, safely serving more than 500 youth from Champaign County and surrounding areas with baseball/softball and soccer at Melvin Miller Park
In partnership with the City of Urbana and thanks to a generous local donor, we operated a safe and successful mini-season at the Urbana Municipal Pool
Summer Day Camp opened, providing hundreds of children with a summer of adventure, fun and friendship; dozens of youngsters prepared for their first year of school at our Kindergarten Readiness Camp (funded by United Way)
Here for our community, no matter the challenge.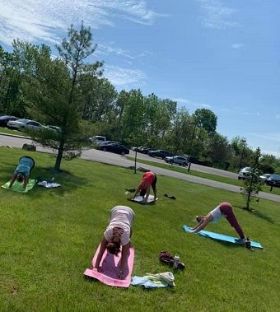 Now more than ever, our community counts on the Y to stay healthy, happy and strong. We know that Champaign County values the Y and our mission, as proven by these new initiatives in 2020:
A partnership with North Lewisburg United Methodist Church to re-open the YMCA Cardinal Corner Childcare Center, starting in September
A new playground for our Y Childcare Center, sponsored by Peoples Savings Bank and Perpetual Federal Savings Bank
A grant from the Community Health Foundation to provide no-cost swim lessons to all preschoolers enrolled in our Y Childcare program
Working hand in hand with Champaign County schools to anticipate shifting childcare needs in the event of changing COVID-19 impacts on schools and workplaces
A grant from Honda America Manufacturing to install solar-powered electric infrastructure at the Y's Camp Shiffer
No matter what the future holds, the Y stands ready to support Champaign County.
Become a part of our mission.

The Y. For a better us.