Invest in Youth

Invest in Youth is the Champaign Family YMCA's financial assistance program that provides membership assistance to youth and families in our community who demonstrate financial need. Our goal is to not turn away any youth or family, and to provide a safe place where they are supervised by positive role models. Thanks to the generosity of people like you, we are able to provide scholarships to over 300 children and families each year!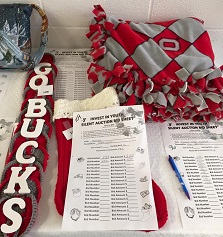 In 2019, the Y provided over than $100,000 in membership financial aid, ensuring that no one is denied the benefits of Y membership due to the inability to pay.
Each year the Y holds a silent auction to raise funds for our Invest in Youth scholarship program. Every dollar raised by this event goes directly toward membership assistance for Champaign County families in need. The auction is typically held in November to provide an opportunity for our supporters to bid on items for holiday gift giving. We invite local businesses and individuals to donate items to the auction - typically gift certificates or baskets, tickets to sporting events, toys, bicycles, handmade items, and much more - to help us continue with our mission of developing strong kids, strong families, and strong communities.
The 2020 Invest in Youth "VIRTUAL" Silent Auction will take place Nov 27th - Dec. 7th. Items will still be displayed in the Y Main Lobby, but bids will be taken through our website!
Watch for more information on this year's auction and NEW OSU QUILT RAFFLE
Printable forms below: