Urbana City Pool 2023 Season
Opening Day: Saturday, May 27th, 2023
POOL HOURS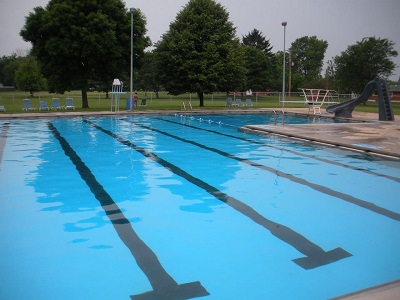 Season Pass Holders:
Monday - Saturday: 12:00pm - 7:00pm
Sunday: 1:00pm - 7:00pm
Day Pass Guests:
Monday - Saturday: 12:30pm - 7:00pm
Sunday: 1:00pm - 7:00pm
SEASON PASSES
Individual Season Pass:
Adult (age 18 to 59) $80
Child (age 3-17) $70
Senior (age 60+) $65
Family Season Pass:
2-3 persons $150
4 persons $165
5 persons $175
6 persons $185
7 persons $195
Additional person $20
Babysitter / Babysat Child $30
*Note: Replacement pass is $5 per pass, if lost or stolen
DAILY ADMISSION
Daily guests must complete a one-time Guest Card before first visit (parent or guardian must complete for child under age 18)
Children 2 and under FREE
Adult (age 18 to 59) $6
Child (age 3 to 17) $5
Seniors (age 60 +) $5
SWIM LESSONS
Four, 2-week sessions will be offered.* Lessons will be held at 10:00am - 11:00am AND 11:00am - 12:00pm (all levels).
Session Dates:
Session 1: June 5 - 15
Session 2: June 19 - 29
Session 3: July 10 - 20

*First session FREE to season pass holders; additional sessions are $10 each. Non-pass holders - $25 per session.
POOL RENTAL RATES
$200 per party; all parties are 2 hours 7:30pm-9:30pm and include 2 Lifeguards
$100 NON-REFUNDABLE deposit to reserve the date.
All pool rental reservations will be made through the Urbana City Pool manager.
FAQ's
What if I work during the day and my non-season pass holder child (8 and over) is being dropped off or riding a bike to the pool?
A: You must come to the City Pool on the first visit to sign our guest card for your child to include emergency contact information and liability waiver. This will only need done on their first visit.
Can I bring food to the pool?
A: As in the past, food and drinks are permitted. Alcohol and glass bottles of any kind are prohibited. Concessions will be available.!
Is the City Pool included in my Y membership?
A: The Champaign Family YMCA is under a management contract only with the City of Urbana. Y membership does not grant access to the City Pool.
Pool address: 689 Park Lane
Pool phone: (937) 653-6994