Youth Soccer
2021 "Bitty" Indoor Soccer for ages 3-6
REGISTRATION: Feb. 8th - March 15th
FIRST PRACTICES WILL BEGIN ON: March 30th or April 1st
GAMES WILL BE PLAYED ON: April 3rd - April 24 (4 weeks)
PICTURE DAY - Tentatively set for April 3rd (may be scheduled during a practice night)
3&4 YRS OLDS: Will be focusing on FUNdamentals of soccer: footwork, handling, dribbling, shooting, and passing.We will keep the focus on fun and learning and pepper each practice with life lessons such as listening, sharing and team-work. This "Little Dribblers" league will not be having actual games, but many opportunities to get your little ones comfortable with sports. Practices will be held:
Tuesdays 5-5:50 PM
Saturdays 10-10:50 AM
Players are encouraged to do as many practice sessions as they'd like, but are not required to do all. Volunteer parent coaches are definitely still needed and will be assisting!
5&6 YRS OLDS: Starting on Tuesday, March 30th or Thursday, April 1st, players will practice with their own team on Tuesdays at 6:00 PM or Thursdays at 5:00 PM or 6:15 PM. Games will be Saturday mornings starting April 3rd at 9:00 AM, 11:00 AM, or Noon.
SOCCER SAFETY GUIDELINES (COVID) 2021
PLEASE EMAIL ANY QUESTIONS TO YMCA@CTCN.NET
Members $25, Non-members $40
---
Youth Outdoor Fall Soccer! (Aug 31 - Oct 17, 2020)
The Y is very excited to continue the legacy of REC SPORTS in Urbana. We look forward to offering a great experience for the youth in our community in our 3rd year outdoors.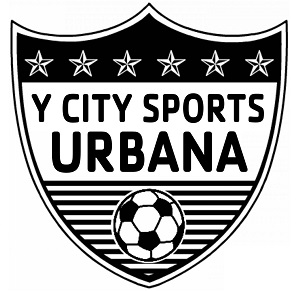 Practices and games have been pushed to Aug. 31st and Sept. 14th respectively. We are looking forward to a great season!
LEAGUE-WIDE SCHEDULE (changes will be made as rain-outs occur)
AGE-GROUP FOCUSED RULES
PICTURE DAY SCHEDULE - ALL TEAMS
PICTURE FORMS
PLAYERSPACE
COVID-19 STATE GUIDELINES
Y CITY SPORTS SPECIFIC COVID MEASURES
LInks above will be re-activated as the 2021 Season approaches.
Age groups: (may change in 2021)
U6 Boys and U6 Girls (4&5 yr olds)
U9 Boys and U9 girls (6-8 yr olds)
U13 Co-ed (9-12 yr olds)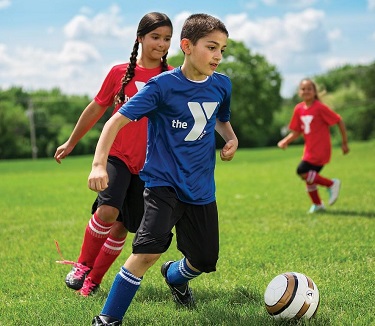 Game nights for all age groups will be focused on Monday, Tuesday, and Thursdays. Saturdays will only be scheduled as make-ups are necessary. Teams will typically play 2 games per week. U6 age division will not have an end of season tournament and will finish by Oct. 10th. U9 and U13 divisions will have a tournament to conclude on or before Oct. 17th and could include a double header game to finish. Covid-19 guidelines will be released as we approach the season AND WILL BE FOLLOWED!
Any questions, please contact Youth Sports - Greg Hower at ymca@ctcn.net
---
2021 Youth Indoor Soccer (Early Spring) for ages 7-12
Youth Indoor Soccer is an exciting sport combining team play and individual skills. While basic skills of the game are developed through practices and games, every child learns sportsmanship and values necessary to be successful in life. All games are played indoors using the entire gym, including walls.
REGISTRATION: January 11th - Feb. 1st
FIRST PRACTICES WILL BEGIN ON: February 20th
LEAGUE-WIDE GAME SCHEDULE: February 27th - March 27 (6 games)
PICTURE DAY SCHEDULE- February 27th
SOCCER SAFETY GUIDELINES (COVID) 2021
All teams will be co-ed and players will be split evenly according to age. In year's past, ages work out to 7-8 yr olds and 9-12 yr olds combined, but this can change depending on registrations. Player substitution sheets will be used in order to keep like-skilled players on the field at the same time regardless of age.