Adult Fitness
GROUP EXERCISE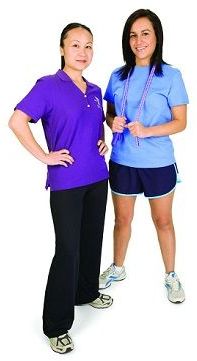 The Champaign Family YMCA offers a variety of land and water exercise classes, six days a week. Most classes are open to members and non-members. Additional fees apply.
See Fitness Schedule here
Registration
Group Exercise classes now require a reservation to maintain adequate distancing. Members only at this time please. Call 937-653-9622 option 0 to sign up.
Classes are offered for 6- to 7-week sessions.
Group exercise classes are FREE for Y Members (Youth Fitness not included).
Non-Members may take a group exercise class by paying the Non-Member class fee. If a program is cancelled by the YMCA due to low enrollment, or any other reason, a full refund will be given.
Non-Members who wish to discontinue participation in a program within the first two weeks of a session, a pro-rated credit toward another program or service will be given.
Personal Training
Set and reach your goals with one-on-one training sessions with your own nationally-certified personal trainer. Your trainer will work with you on your personalized program, provide motivation, help you with form and technique, and provide updated health/fitness information.
Personal Training Cards - good for four 45-minute sesssions or six 30-minute sessions
Members - $80 per card
Non-Members - $160 per card
Individual Sessions also available; visit Welcome Center for information