Youth Fitness
TUMBLING/GYMNASTICS
Tumbling is Back at the Y! Our Tumbling program is designed to give children an introduction to gymnastics fundamentals, with a focus on basic skills, improving coordination, and body alignment.
Classes meet two nights a week.
$22/month Member, $45/month Non-Member per four-week sesson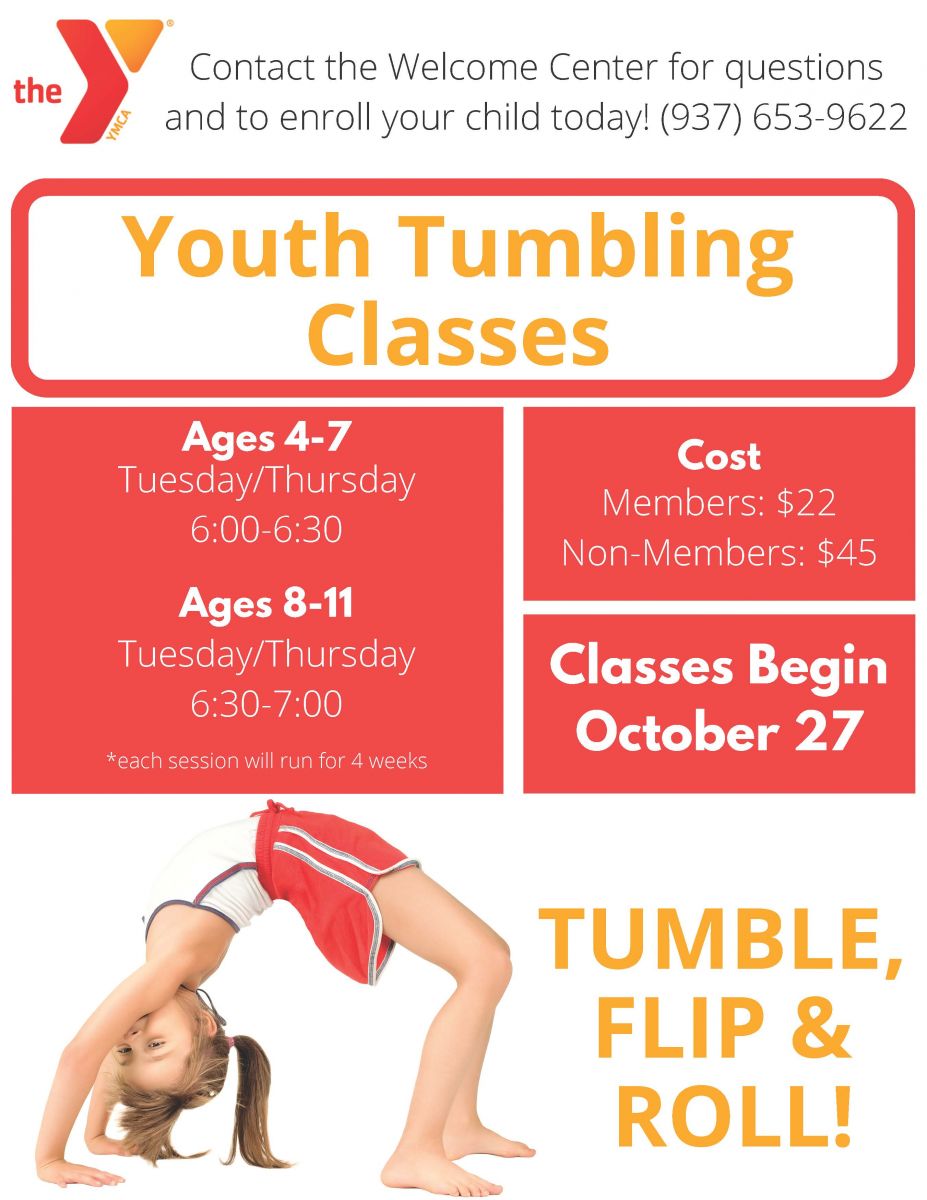 ---
Teen Strength Certification Class
Teens under the age of 16 must complete this class to have access to the weight room. Class will focus on:
Proper use of machines
Safety while weight training
Proper lifting technique
Proper free weight use
Breathing and muscle function
Proper weight room etiquette
Teens are tested at the end of the course. Class size is limited to 10 participants. Members only. FAST TRACK TEEN STRENGTH class available for youth with prior weight training experience; by appointment only.