Why the Y?

We're a Cause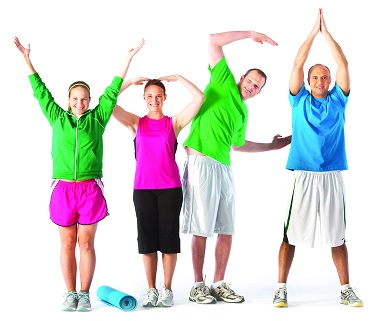 The Y is a cause for strengthening community. That's why we're here working with you every day, making sure that you, your family and community have the resources and support you need to learn, grow and thrive.
With a focus on developing the potential of kids, improving individual health and well-being, and giving back and supporting our neighbors, your membership will bring about meaningful change not just within yourself, but in your community too.
We Offer
Wide variety of group exercise classes, with most classes FREE for Y members: yoga, Pilates, ZUMBA, group cycling, TRX, and more.
4-45 minute personalized Fit Start program sessions for new members in the Fitness Center
Personal Training
Child Watch service provides FREE babysitting to members while parent or guardian uses the Y
Swim lessons for children and adults
YMCA Splash program provides free water safety and swim instruction to youth ages 5 to 12
Youth sports, tumbling and cheerleading
Adult sports – basketball league, volleyball, pickle ball
Community Health programming such as Diabetes support and 'Healthy Kids Day'
Family events like Father-Daughter and Mother-Son dances
The Y is a nonprofit like no other. Be a member of something special.
You Belong
The Champaign Family YMCA is a member organization. "Belonging" to the YMCA means sharing in the values and mission it has adopted since it originated in 1844.
Today the Champaign Family YMCA contributes to the lives of thousands of individuals of all ages, races, religions and economic backgrounds.
We are a non-profit, cause-driven organization that, through our programs and services, put Christian principles into practices to enhance personal growth and health of spirit, mind, and body.
Your Benefits
Today the Champaign Family YMCA offers these benefits:
Full-size gym with overhead walking track
25-yard heated (84 degrees on average) indoor swimming pool with whirlpool/spa
Saunas in Men's and Women's locker rooms
5 locker rooms (Men's, Women's, Boy's, Girl's & Family)
Fitness Center with cardio, free weights, strength training machines and Aerobic Studio*
Community room for meetings, birthday parties, special events
Simon Kenton Trail access point with restrooms and parking
*Some age restrictions apply.
Please speak with someone at the Welcome Center today to take a tour and get started!