Youth Volleyball
Spring Volleyball Mini-Season - Grades 3-6
Registration: March 11th - April 18th, 2021
Session dates: April 28 (first practice) - May 29, 2021
Extra Junior High Prep: 6th graders only on June 2nd and 9th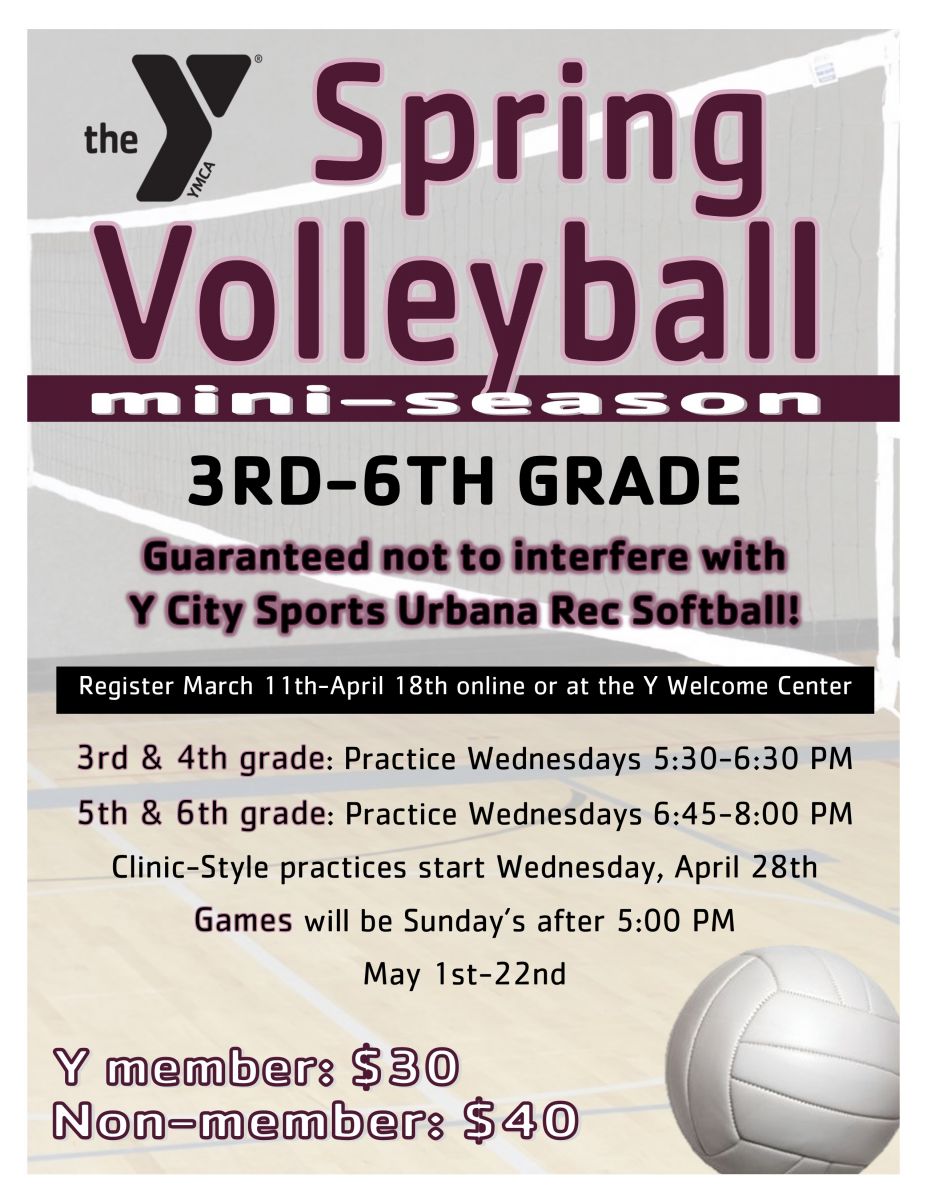 ---
Fall Champaign County Volleyball League 2020 - Grades 4-6
2020 DETAILS:
Team Practices start week of Oct. 4
All current Covid-19 guidelines WILL be followed and a complete list will be posted prior to the season start. As of 7/20/20, volleyball is allowed under non-contact sport rules. Players are to stay distanced when not on the court of play and no sharing of equipment, water bottles, etc. Our seating will be situated to allow plenty of room.
Matches will be Saturday mornings at 8:00, 9:15, OR 10:30
Updated Rules will be posted before each season start.
2020 Fall Volleyball Y-Specific Safety Guidelines
* A strict 55 minute timeline will be enforced for all best-of-three matches. If not complete, play must stop. If best-of-three is complete before the time limit, additional play is allowed. There is allotted time between games for cleaning and to avoid crowds.
Volleyball Picture Day Schedule
All-Team Season Schedule - updated 10/8/20
---
2019 SUMMER VOLLEYBALL CLINICS
If you are serious about becoming a better volleyball player and overall athlete, check out our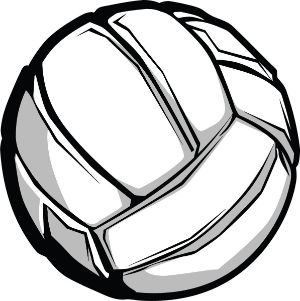 Summer Clinic Series options below:
NEW TIME & DAY!
Recommended for players going into 5th - 9th grade
NEW PRICING - ONLY $55 FOR BOTH SESSIONS - Y MEMBER
ONLY $95 FOR NON-MEMBERS
STRENGTH AND CONDITIONING CLINICS - $30/$45 by itself
6-week session: Sundays 5:30-6:15 PM
Improve your overall game by participating in TRX and other workouts to improve agility and movement, strength and speed, as well as plyo and vertical jump training.
VOLLEYBALL SKILLS CLINICS - $45/$60 by itself
6-week session: Sundays 6:30-8:00 PM directly following conditioning
This program will focus on more advanced fundamental training, game-like drills, and contests. Emphasis is always on passing, setting, serving (overhand), hitting, and proper footwork.
WORKOUT DATES:
SUNDAYS 6/23, 6/30, 7/7, 7/14, 7/21, 7/28
Contact Greg at (937)484-3547 or ymca@ctcn.net for more information.