2022 Youth Basketball - Ages 7-9 and 10-12
$55 - Y members / $65- Program members
Youth basketball at the Y continues to improve and evolve into a competitive, yet still recreational experience for all players. Ages 7-9 will be grouped (co-ed if #'s don't permit splitting), and 10-12 yr olds. Rims will be at 9' for appropriate shot development. Each team will have the opportunity to participate in 6 games & practices/scrimmages for the season.
Practices are held Tuesday OR Thursday evenings and games are played on Saturday mornings.
Registration: Oct. 18 - Dec. 12th
Practices begin: Jan 6th or 8th
Games - 6 weeks, Jan 11 - Feb 15
Volunteer coaches and referees are always needed; contact the Y at (937) 653-9622 or zhuff@champymca.org to volunteer.
BASKETBALL SAFETY COVID GUIDELINES
PICTURE DAY FORMS - PICS BY PANDA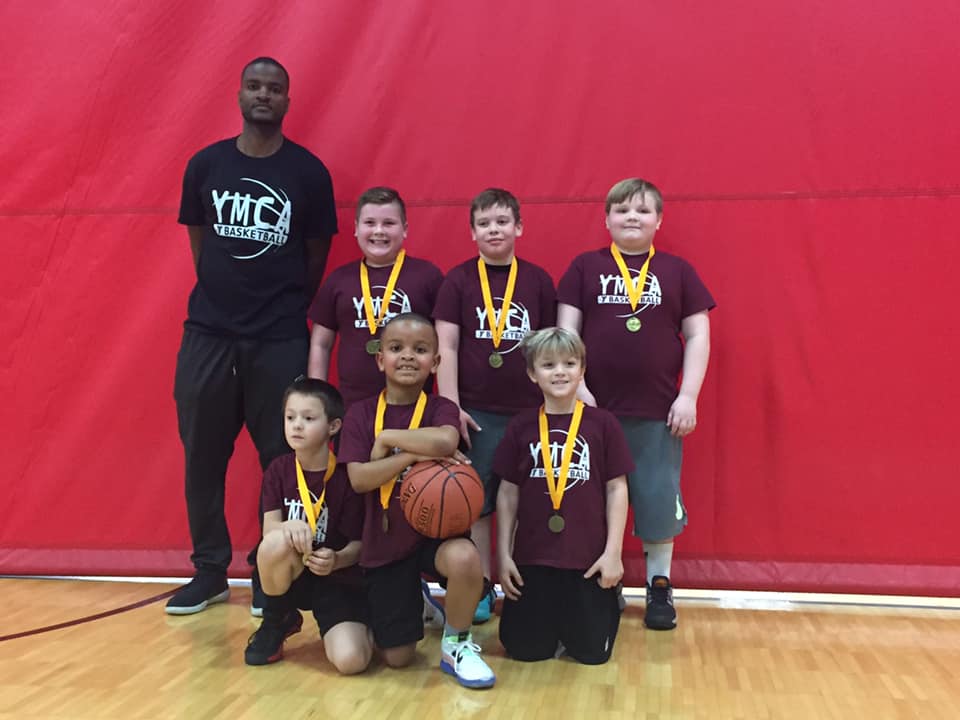 ---
2021 Bitty Basketball - Ages 3-4 and 5-6
$35 - Y members / $45 - Program members
Registration: Oct. 10th - Nov. 14th
Practices begin: Nov. 27th
Games - Nov. 30th - Dec. 21st
Learn to love a sport at the Y! Our Bitty Basketball program focuses on giving kids a positive experience so they want to keep playing! Players are split into 2 groups, 3-4 yr olds and 5-6 yr olds, and play with age-appropriate size basketballs and 8' lowered rims.
Coaches for 3-4 yr olds will use a series of fun clinic-style practices and fundamental games that encourage kids to develop motor skills and start gaining a love for physical fitness and sports.
Clinics will be held Tuesdays 5-5:45 PM, Thursdays 6:15-7:00 PM, Saturday 9-9:45 AM.
These clinics will start on Dec 4th at 9:00 AM. This group will not be playing games, except for fun, skill based games as the coaches and volunteers see fit.
Picture Day TBD
The 5-6 yr group will be split into teams and play an organized game after each of their practices on either Tuesday or Thursday and 1 on Saturday mornings for 4 weeks in December. All teams will play a minimum of 6 games!
Practices / Games will be played on Tuesday at 6:00 PM OR Thursdays at 5:00 PM and all teams will play Saturdays at either 10:15AM or 11:15 AM.
A 30 min practice/warm up starts each session and then games typically take about 35-45 mins immediately following. Coaches may shorten practice a bit if both teams agree they are ready to begin play. The first practice for your team: Dec 4th will be strictly practice slots for 1 hour. Games will begin on Dec. 9th or 11th for all teams in this league.
Picture Day tbd
Dec. 4th morning will be a "practice only" week for every team starting at either 10:00 am or 11:00 am. After that initial practice, each game day will start with 20-30 minutes of practice and then a game to follow. Updated rules will be posted to our website soon.
The 6 game days (with practice) for 5 and 6 years olds will be:
BASKETBALL SAFETY COVID GUIDELINES