Youth Baseball / Softball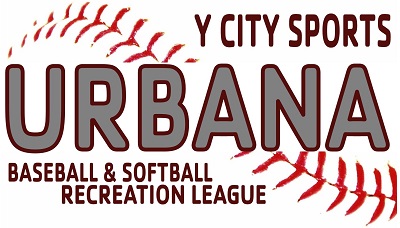 BASEBALL & SOFTBALL ARE BACK!
League-Wide Regulations (All Age Groups)
4U Blastball and 6U T-Ball Rules
15U Baseball Rules (HS rules)
16U Champaign County Softball Rules - NFHS Softball Rules
---
Tournament Brackets
New Age Groups and Cut-off Dates
Champaign County Baseball League Age as of May 1st, 2021
8U Coach Pitch, 10U, 12U, 15U
Champaign County Softball League Age as of January 1st, 2021
8U Coach Pitch, 10U, 13U, 16U
All required signature forms related to concussion, Lindsey's Law, and general league photo waivers will be provided at your team's first practice
---
ALL GAMES SCHEDULE (REVISED EACH MONDAY OR BEFORE TO REFLECT RE-SCHEDULES) Updated 6/3/21
Lightning Policy
The Y City Sports lightning policy is based on recommendations from the Nation Weather Service and the National Oceanic Atmospheric Administration. While no policy can guarantee 100% against a lightning strike our policy has been created to minimize the risk to Y City Sports participants.