Youth Baseball / Softball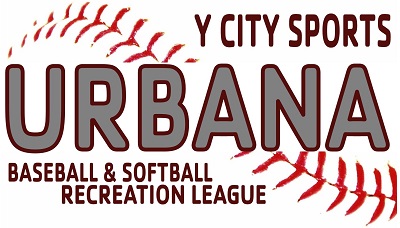 BASEBALL & SOFTBALL ARE BACK!
REGISTRATION: Feb 1st - March 7th
TEAM DRAFTS / RULES MTG: March 20th-27th
PRACTICES: April 5th - 29th, Blastball and T-ball will practice twice during the week of April 26th-29th
GAMES: Opening Day set for May 1st, 2021. Games are played throughout the week (10U and 13U softball will not be scheduled on Wednesdays as to not conflict with Spring Volleyball at the Y). Saturday, June 5th will be scheduled for games, but most all Saturdays will only be scheduled if necessary for a make-up games or for a special night game under the lights. Tournaments for ages 8U and up will be completed by June 20th.
OTHER: Supplied uniforms consist of jersey and hat for Blastball. T-ball, 8U, and 10U will receive jersey, hat/visor, and socks. 12U and up will also receive a belt. BASEBALL/SOFTBALL PANTS are NOT INCLUDED, but are required for games for t-ball and up. T-ball and Baseball players wear grey pants and Softball players will wear black.
Due to Covid guidelines, limited team equipment will be handed out or shared. All players must have their own helmet, glove, cleats, and bat. The Y will hold a FREE equipment swap/grab in March for anyone needing equipment. In addition, parents are also able to request a helmet or bat to borrow for the season. These must be returned afterward.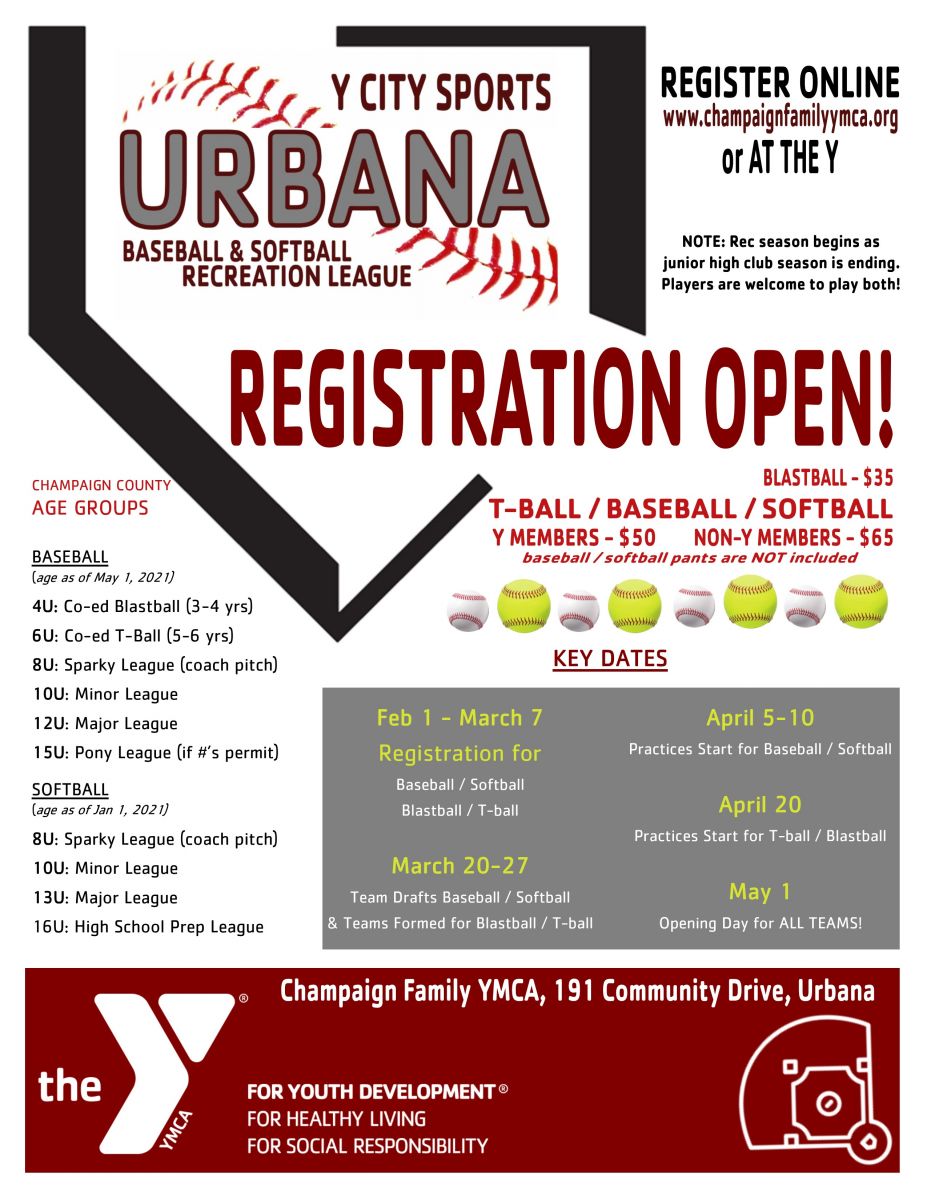 LATE REGISTRATION IS NOW ONLY DONE AT THE Y WELCOME CENTER OR BY CALLING 937-653-9622, OPTION 0

Regulations and Rules will be posted soon for 2021!
League-Wide Regulations (All Age Groups)
4U Blastball and 6U T-Ball Rules
15U Baseball Rules (HS rules)
16U Softball Rules (HS rules)
New Age Groups and Cut-off Dates
Champaign County Baseball League Age as of May 1st, 2021
8U Coach Pitch, 10U, 12U, 15U
Champaign County Softball League Age as of January 1st, 2021
8U Coach Pitch, 10U, 13U, 16U
All required signature forms related to concussion, Lindsey's Law, and general league photo waivers will be provided at your team's first practice
---
Lightning Policy
The Y City Sports lightning policy is based on recommendations from the Nation Weather Service and the National Oceanic Atmospheric Administration. While no policy can guarantee 100% against a lightning strike our policy has been created to minimize the risk to Y City Sports participants.