Membership Policies
Membership Card: Your Passport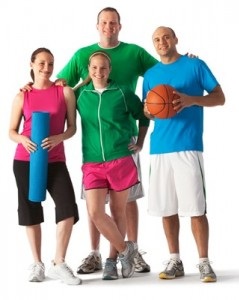 Your YMCA membership ID card is your passport! We ask you to always use the front entrance when visiting the Y. You will be expected to scan your membership card at the Welcome Center each time you enter the facility and when registering for programs.
With your card, you may check out equipment, keys for the lock boxes, and towels.
If your card is lost, it may always be replaced for a nominal fee.
Nationwide Membership
YMCA Nationwide Membership enables you to visit any participating Y across the country at no extra cost. Please review our Nationwide Membership policy for more details.
Guest Policy
Guest admission is $10 for adults, $3 for youth under age 18, and $15 for a family of three or more. Each active Champaign Family Y member is given 6 guest passes per year to share with family and friends. Members may bring any number of guests to visit. A photo ID is required for all guests 16 years or older.
Active duty on-leave military and Clark State Community College students or faculty have unlimited free guest privileges to our Y.
All guests are considered non-members when registering for fee-based programs. Guests may attend any free classes if class size permits. The Champaign Family YMCA reserves the right to deny guest admission to certain areas (pool, gym, or fitness center) or to the Y in general during unusually busy periods or when programming is in progress.
Code of Conduct
The Champaign Family YMCA is committed to providing a safe and welcoming environment for all members and guests. To promote safety and comfort for all, we ask individuals to act appropriately at all times when they are in this facility or participating in our programs.
Our Code of Conduct does not permit any language or action that can hurt or frighten another person, or that falls below a generally accepted standard of conduct. Specifically, this includes:
Inappropriate attire – appropriate attire must be worn at all times.
Angry or vulgar language– including swearing, name calling, or shouting.
Physical conduct with another person in any angry or threatening way.
Any demonstration of sexual activity or sexual contact with another person.
Harassment or intimidation by words, gesture, body languages, or any other menacing behavior.
Theft or behavior that results in the destruction of property.
Carrying or concealing any weapons or devices or objects that may be used as weapons.
Using or possession of illegal chemicals or alcohol on YMCA property or in YMCA vehicles.
Any other conduct of any inappropriate, threatening, or offensive nature.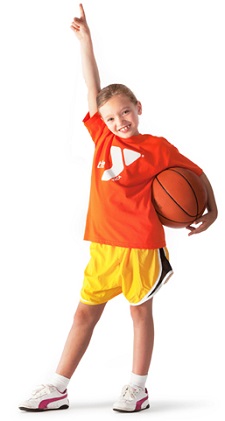 If a member or guest feels uncomfortable in confronting the person directly, they should report the behavior to a staff person. Members and guest should not hesitate to notify a staff person if assistance is needed. In order to carry out these polices, we ask that members and guest identify themselves when asked. The Executive Director will investigate all reported incidents. Suspension or termination of YMCA membership privileges may result from a determination by the Executive Director if, in his/her discretion, a violation of the Code of Conduct has occurred.
Facility Use Guidelines
Certain areas of the YMCA facility are restricted to use by specific age groups or restricted by specific supervision guidelines – such as the Fitness Center. YMCA rules are designed to ensure the safety of all members.
The rules for the gymnasium are posted on the wall between the two entrances to the gym. Pool rules are on the wall behind the lifeguard's chair.
Youth Use of the Facility
All youth under eight (8) years of age are to be directly supervised by an adult. Youth under 8 years of age may utilize the babysitting services. If services are not available, the adult must supervise the child in a youth-appropriate area. Those over the age of eight (8) can be in the building without the direct supervision of an adult. The youth however, must know the location of an adult or guardian and be able to contact that person in the event of an emergency.
The YMCA can suspend or revoke the membership rights of a youth if inappropriate behavior is displayed. No youth under the age of 13 is allowed on the track without a supervising adult. No youth under the age of 16 is allowed in the Fitness Center unless he/she has completed or is in the process of completing our certified YMCA Teen Strength Training program (with specified hours for use).
Note: Children ages 8 and older should not be at the YMCA unsupervised for more than 4 hours at a time.
Member Status Change
Changes to your membership, including additions or deletions of individuals from your membership, or name and address changes, need to be processed in writing at the YMCA Welcome Center.
Membership Cancellation/Refund Policy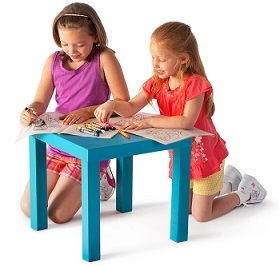 Membership in the Champaign Family YMCA is non-transferable.
Membership may be placed on hold for up to 90 days with the approval of the Membership Director. Fifteen (15) days advance notice required.
Notification in writing fifteen (15) days prior to next billing date is required to terminate a membership. Faxes and e-mails to the Senior Director of Operations are acceptable forms of termination as well as filling out the termination form at the Welcome Center. You must receive a confirmation e-mail or letter to confirm the termination request was processed.
Fifteen (15) days' notice is required to change a membership. This includes upgrades or downgrades of a membership type and billing changes.
Should any member debt not be honored by the member's credit card company or bank for any reason, the member is still responsible for that debt plus a service charge applied by the YMCA. This is in addition to any service fee the member's credit card company or bank may charge. The membership is subject to termination if the debt is not paid.
Accidents
Contact a YMCA staff person immediately if there is an accident, injury, or unusual incident. We are here to assist you. However, please be advised that you are participating in all activities at your own risk and are fully responsible for yourself, your children and your guests.
Lost and Found
The YMCA is not responsible for lost or stolen property. However, we do keep lost and found items whenever possible. Please check at the front desk for the lost and found. Items will be kept for a two-week period and then given to a charitable organization.
Smoking Policy
YMCA facility and grounds are smoke-free environments.
Medical Checkup
A pre-participation checkup and an annual medical evaluation by your physician, although not required, are strongly recommended for participation in YMCA physical fitness activities.
Special Needs
The YMCA provides opportunities for people with physical and mental disabilities to participate in our programs. So that we may provide a positive experience, please contact the YMCA about any accommodations needed for participation.
Attire
Appropriate shirts, shorts and footwear are required at the YMCA. Street shoes are not permitted in the swimming pool, gym or Fitness Center. In the swimming pool and whirlpool, proper suits are required. Cut-offs and gym shorts are not permitted in the pool. We request that towels or appropriate attire be worn in the sauna.
Towels
Towels are provided for members, free of charge. The towel service is very costly and we ask that the towels be returned to the front desk after use so that we may continue this service. Please make sure the front desk staff is aware of the towel being returned.
Food and Beverages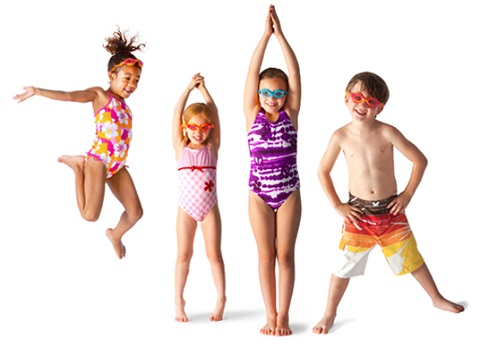 Food and beverages are available for sale in our facility and are restricted to certain areas. Please do not bring food or drinks into locker rooms, gym, fitness center, and activity areas. We appreciate your help in keeping your YMCA safe and clean.
Lockers and Lock Boxes
Lockers are available for day use only. You will need to bring your own lock and we encourage you to do so to protect your personal items, as the YMCA is not responsible for articles damaged, lost or stolen. Locks left on overnight may be removed to allow use by another member. Small lock boxes are also available for your use. The keys, which may be obtained from the front desk, pin to your clothing/swimming attire for safekeeping.
Family Locker Room
There is also a family locker room available. The key to this room is available at the front desk. This room is made available for families that should not be separated by use of individual or designated locker rooms.
Special Services
YMCA facilities may be reserved for special occasions (birthday parties, meetings, etc.). Reservations should be made at your YMCA. Please review other available materials that explain the various facilities, activities, and program offerings.
Suggestions/Comments
Your suggestions are always welcome. YMCA staff are known for being friendly, responsive and caring people. Please feel free to contact any of our staff to ask questions as well as to make suggestions. If you have a specific concern that has not been resolved by our membership service staff, you should ask to speak to the Executive Director.